Since 2007 together
We are Top Consulting Company
Our expertize in different areas is the value added for our partners, from:
Production of wine and alcoholic beverages, milk products, vegetable oil, sausage and meat products, saunas, solariums and IR cabins, plastic articles;
Sales and distribution of  food and non-food products, installing of fire and security systems;
International transport services, logistics, customs assistance, organization of exhibitions, financial, legal, human resources and managerial consultancy, training and qualification services, auto service and IT systems providing.
It is our honor to be part of your team!
more about us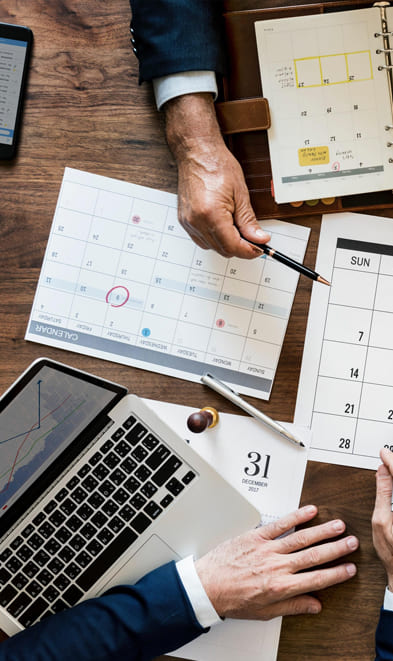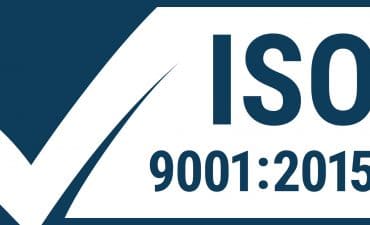 March 29, 2019
Tranziție de la ISO 9001:2008 la ISO 9001:2015
Organizatia Internationala de Standardizare (ISO) in mod normal revizuieste standardale la fiecare 5 ani, pentru a se asigura ...
Read More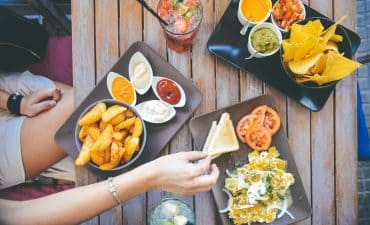 March 28, 2019
A fost publicată nouă ediție a ISO 22001:2018
A fost publicata noua editie a standardului ISO 22000 (sistem de management al sigurantei alimentelor) Standardul ISO ...
Read More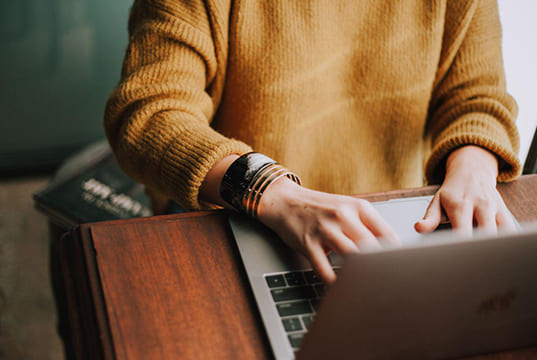 Consultancy
Is designed to help the management system achieve its objectives.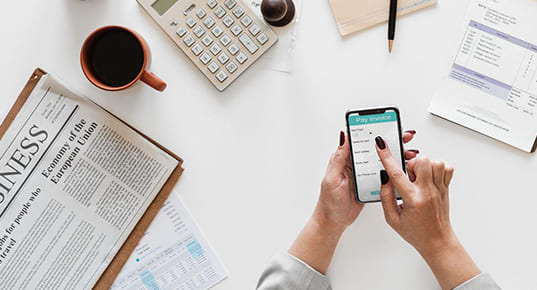 Operational audit
A systematic process of company efficiency, process efficiency and risk identification, executed by a qualified person with top management knowledge of the results and areas of improvement.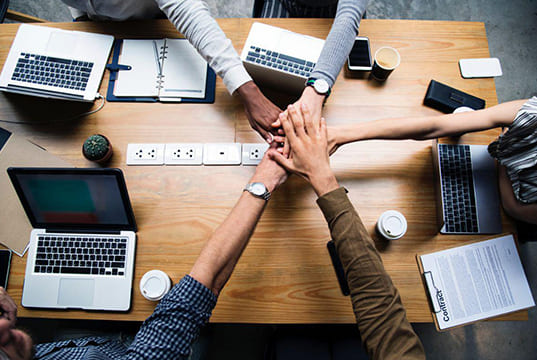 Training for professionals
Development of unique skills and perception in the field of efficient organization of enterprise and of international management systems.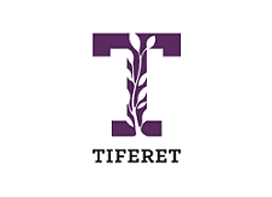 "GVURA" SRL
"GVURA" SRL
Processing and freezing of fruits
ISO 22000:2018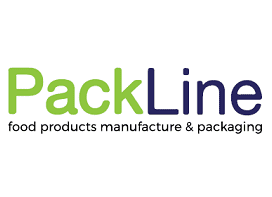 "PACKLINE" SRL
"PACKLINE" SRL
Packing dried fruits, nuts, galette production.
ISO 22000:2018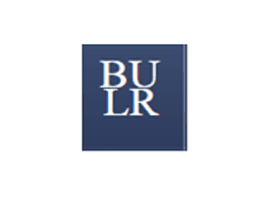 "Brodsky Uskov Looper Reed şi Partenerii" SRL
"Brodsky Uskov Looper Reed şi Partenerii" SRL
Legal advice, human resources, accounting
Grading system procedure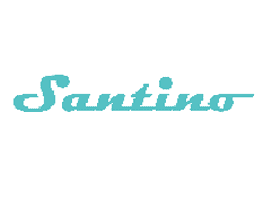 SANTINO-SERVICE SRL
SANTINO-SERVICE SRL
Production and trading of plastic products
ISO 9001:2015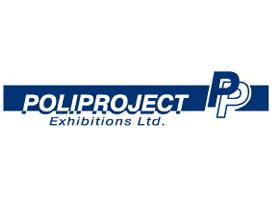 Poliproject Exhibition SRL
Poliproject Exhibition SRL
Exhibition activities
ISO 9001:2008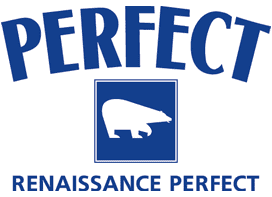 Renaissance Perfect SRL
Renaissance Perfect SRL
Production and sales of strong alcoholic drinks
ISO 22000:2005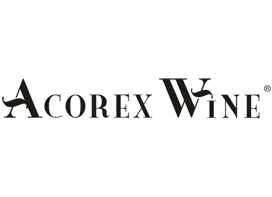 Acorex Wine Holding SRL
Acorex Wine Holding SRL
Production and sales of strong alcoholic drinks
ISO 22000:2005 Intas-Goodwill SRL
Intas-Goodwill SRL
Financial consultancy
Operational Management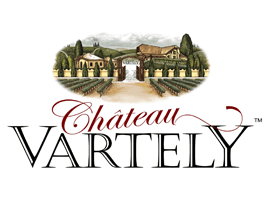 Chateau Vartely SRL
Chateau Vartely SRL
Production and sales of strong alcoholic drinks
ISO 9001:2000 + HACCP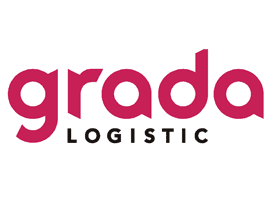 Gradalogistic SA
Gradalogistic SA
Railway, auto and multimodal logistics services
ISO 9001:2008 AdCognos SRL
AdCognos SRL
Training in financial sector
Operational Management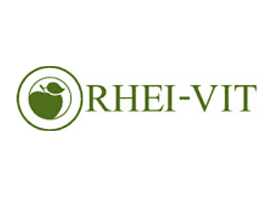 ORHEI-VIT SA
ORHEI-VIT SA
Juice production and canned fruits and vegetables
ISO 22000:2005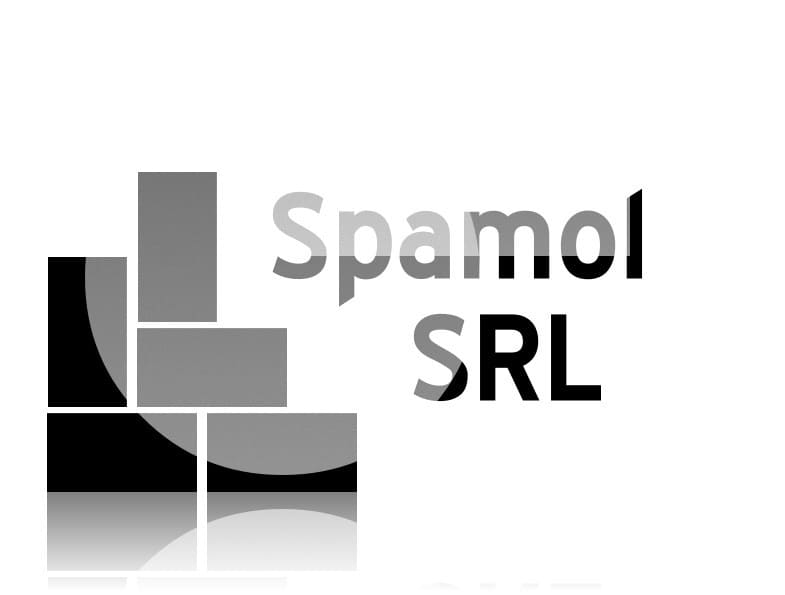 Spamol SRL
Spamol SRL
Production of saunas, solariums and IR cabins
ISO 9001:2008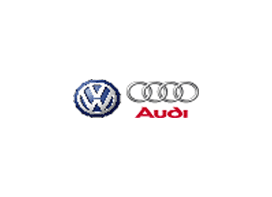 Rumeon SRL
Rumeon SRL
Auto trade and service
Organizing service processes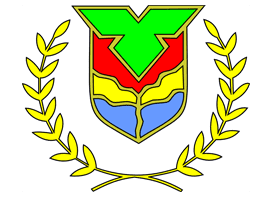 Alianta-Vin SRL
Alianta-Vin SRL
Production and sales of strong alcoholic drinks
ISO 22000:2005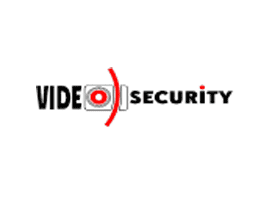 Victiana SRL
Victiana SRL
Trading and mounting of equipment for security systems (video, control access, anti-fire)
ISO 9001:2008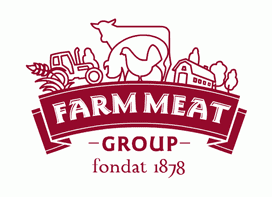 Farm meat processing SRL
Farm meat processing SRL
Production and sales of sausages and meat products
ISO 22000:2005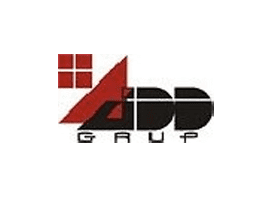 ADD Production SRL
ADD Production SRL
Production of electrical and electronic measuring equipment
Corporate training ISO 9001: Formation of internal auditors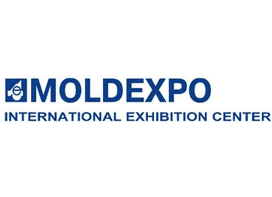 Moldexpo SA
Moldexpo SA
Exhibition Services
Reengineering of basic processes
ISO 22000:2005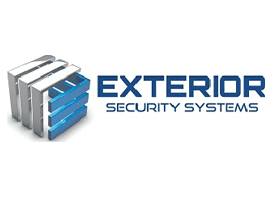 Exterior SRL
Exterior SRL
Trading and mounting ofequipment for security systems (video, control access, anti-fire)
ISO 9001:2015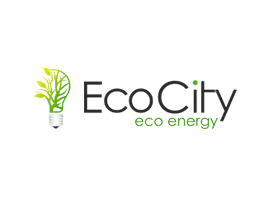 ECOCITY SRL
ECOCITY SRL
Design, production, trading and repairing of LED products.
ISO 9001:2015 MP KSS SRL
MP KSS SRL
Production of caramels
ISO 22000:2005 and ISO 9001:2015, HALAL System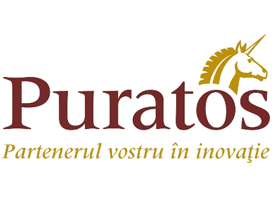 ÎM "PURATOS MOLD" SRL
ÎM "PURATOS MOLD" SRL
Bakery premixes, pastry ingredients and chocolate production.
ISO 22000:2005 and ISO 9001:2015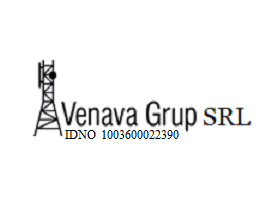 Venava-Grup SRL
Venava-Grup SRL
Design, execution and installation of radio-tele communications networks.
ISO 9001:2015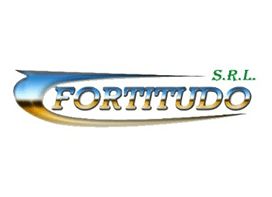 "FORTITUDO" SRL
"FORTITUDO" SRL
Design, execution and installation of radio-tele communications networks.
ISO 9001:2015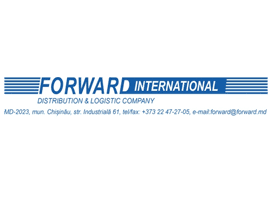 "FORWARD INTERNATIONAL" SRL
"FORWARD INTERNATIONAL" SRL
Import, storage, and distribution of food and nonfood products
Organization of processes, Operational audit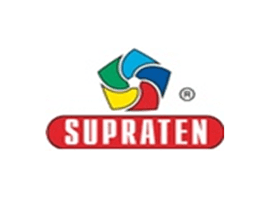 "SUPRATEN" SA
"SUPRATEN" SA
Manufacture of paints and dry mixexs for construction. Household products trade.
ISO 9001:2015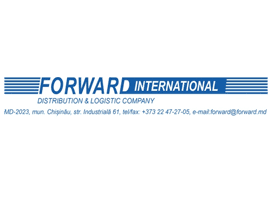 "
Am avut o plăcere să lucrăm împreuna, sunt multe lucruri care le-am învățat, ne sunt de folos, e clar că de bună funcționare depinde și de implicarea personalului nostru, directive în care noi lucrăm. Împreuna în proiectul pe care l-am avut, am implementat lucruri bune și utile companiei, legate de proceduri și buna functionare a proceselor, persoanele implicate și responsabile au înțeles mai bine ce este un process și cum ar trebui să funcționeze mai bine, cum ar trebui să analizeze un proces de lucru, au înțeles că la orice problema apărută trebuie de analizat întreg sistemul și după de luat decizii de îmbunătățire. Suntem multumiți de ceea ce am făcut , dar și de faptul că de fiecare data cînd am avut careva întrebări, situații nu ai ezitat să ne ajuți.
- Forward International
Director commercial "Forward International", dn Nicolae Surucianu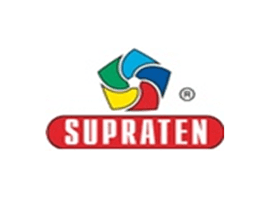 "
O etapă importantă în evoluția și maturizarea companiei noastre a constituit-o implimentarea în anul 2018 a unui sistem de management al calității ISO- 9001:2015.
Sistemul de management a fost implementat de către ,, Top Consulting,, SRL.
O echipă de profesioniști care ne-au ajutat să ne transformăm visul de a avea un sistem de management bune pus la punct, în realitate. Mulțumim Lilianei și Anei care au ,,rezistat,, cu noi de la începuturi. Suntem recunoscători, mândri de ele și de valorile pe care le-am creat împreună. Liliana ne-a încântat nu doar cu entuziasmul și sârguința dar și cu compasiunea pe care ne-o arăta în situații dificile.Succes și noi realizări!
- SUPRATEN
Director tehnic "SUPRATEN", dn Grigore Cojocari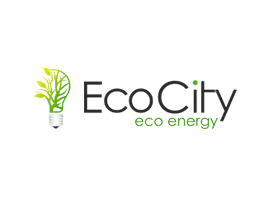 "
Хотелось бы отметить высокий профессионализм консультативной компании Top Consulting, а особенно в лице ее администратора/аудитора Лилианы Бузы. Наша компания за короткий срок получила высококачественный аудит с дальнейшей проработкой плана действий для лучшей и эффективной модернизации компании. Что в конечном результате дало нам возможность пройти сертификацию (ISO/OHSAS). Умение определять слабые и проблемные зоны в работе компании/ всех отделов, умение указать и подсказать на основополагающие моменты помогло нашим сотрудникам поставить правильные цели и достигнуть желаемых результатов. Были детально прописаны бизнес-процессы, внедрены стандарты и документы (был внедрен документооборот), которые оптимизировали работу всех отделов и повысили качество планирования, проработки, проверки и производства на всех этапах от разработки до реализации и постгарантийном обслуживании нашей продукции.
- ECOCITY SRL
Директор - Владимир Эфтоди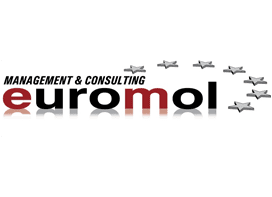 "
Ms. Buza Liliana was the expert consultant to our company for the implementation of the Quality Management System according to the ISO 9001: 2008 standard, from December 2009 to July 2010, with subsequent periodical collaboration.
Throughout this period her dedication and behavior to the company's objectives were outstanding, Ms. Liliana Buza being actively involved in meeting the deadlines and carrying out the professional tasks.
Ms. Liliana Buza has emerged as a consultant with a very high level of expertise not only in the field of Quality Management System, but also in the implementation of motivational techniques, increasing the level of productivity and profitability of the company. Within the projects, he has demonstrated good communication skills in the company's relations with a team spirit.
With a continued desire for learning and finding new challenges, he has brought the company a lot of value in everything he has done.
Based on the above, we would like to strongly recommend Ms. Liliana Buza and the Top Consulting team for any future professional approach.
- Euromol Management & Consulting SRL
Chief Executive Officer - Lilia Sinciuc-Engelen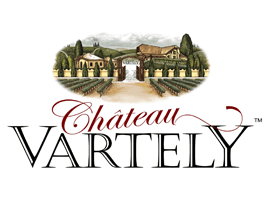 "
We would like to express our appreciation of our company's collaboration with Top Consulting, which has helped us to align our ISO 22000: 2005 certified enterprises.
Our collaboration has been a long-lasting one. In 2006, together with Ms. Buza Liliana we initiated the project implementation of the ISO 9001: 2000 standard and the HACCP requirements, which ended with obtaining the international accreditation certificate. In November 2009, with Top Consulting, we implemented the ISO 22000: 2005 standard, which is a reference that combines the requirements of ISO 9001 and HACCP. In this context, we benefited from professional technical assistance from Buza Liliana, who has guided us for 4 years to reach our proposed goals.
The collaboration decision with Mrs. Liliana Buza, administrator of Top Consulting, was based on her extensive experience in the field of Food Safety, as well as her deep knowledge of wine making. The ICS team "CHATEAU VARTELY" LLC appreciates the results achieved during the implementation, allowing us to successfully assert ourselves on the local market as well as on the foreign markets.
Periodically, our company benefits from internal audits, carried out with much rigor and quality by Ms. Buza Liliana. Following the audit, it formulates a set of methods and requirements for improving the implemented management system. As a result, our company is in a continuous process of improving the quality of our products and services.
In conclusion, we definitely recommend Top Consulting as a professional and trustworthy partner for any company you are related to. We greatly appreciate its quality services that are clearly superior to its competitors.
- Chateau Vartely SRL
CEO - Andrei Hangan
Frequently asked questions
How to choose a consulting company?
There is no shortage of consultants. You'll find the guy who used to work for a famous company, the gal who bought a well-known franchise and a bunch you've never heard of. So how does a business owner choose the right consultants for their needs?
Here are 7 suggestions to help you make the best decision.
Define your goals
Do you need strategic planning to set your course for the future? Executive coaching to increase effectiveness and leadership capacity? Assessments to reduce turnover and improve performance? Leadership training to turn B players into As? Work with one person or the entire leadership team?
Start the process by defining exactly what type of assistance you need. You're looking for results, so be clear on what your expectations are.
Look at experience
The best consultants have been around the block a few times. You want to leverage their broad experience with other people, companies and industries to maximize the impact on your situation. Great consultants have the ability to see patterns and bring both proven approaches and outside-the-box thinking to your challenge.
Make sure you connect
The consulting relationship should be a very close one. That only happens when there is an open and positive rapport. Spend the time to get to know your potential consultant.  Look at it this way: the two of you are going to embark on a long road trip together. Make sure you are compatible so you enjoy the ride. You'll get where you're going faster.
Ask for references
Good consultants have a long list of happy customers. Talk with current and past accounts to learn more about what the experience was like and how effective it really was.
Read the fine print
Some consultants charge by the hour. Others require a lengthy commitment. Make sure you understand what you're getting into so there are no surprises at the end of the month.
Understand their approach
There are consultants who use a scripted methodology as dictated by their franchise affiliation. Others assess each unique situation and draw from a wide variety of tools to create a customized solution. Make sure your consultant uses an approach that rings true to you.
Commit to the time
Some consultants meet face-to-face for an hour, twice a month. Others meet for a few hours at a time, once a month. Some use video calls to eliminate travel and simplify meeting times. Regardless of the format, make sure you commit to not only the meeting time but also the time needed to work on new skills.
Why is it good to be iso certified?
Certification under a quality management system such as ISO offers numerous benefits to small business owners.
Your business generally becomes more efficient and productive, giving you an edge over your competitors. You can also enjoy marketing benefits from ISO certification because you can reassure customers that your business follows the highest quality standards.
Here are some of the other key advantages:
All your processes are evaluated, standardized and explained to personnel
Training new employees is much easier
Problems are detected more quickly and solutions are improved
Improved customer satisfaction
Better understanding of customer needs
Better perception of your company
Suppliers become more like partners
Overall communication is improved
Better knowledge of your company by employees
Improved participation of employees
Internally, it helps you define clear objectives and obliges you to review them. It also improves communication by defining your processes and helps to reduce nonconforming products. Reducing nonconformities sometimes frees up capacity. ISO helps to reduce inventory through better communication and follow-up with suppliers. It also helps you address the causes of existing or potential problems through corrective and preventive actions. Overall, ISO improves task definition (who does what), motivates your employees to improve the system and mobilizes them around objectives.
How do I get certified?
Before you can get certified, you will first have to develop and document your production processes and implementing the correct procedures to ensure you can maintain your quality standards.
Here are the four essential steps to becoming an ISO-certified business.
Develop your management system
Identify your core or business processes.
Document processes with the involvement of employees.
Review, approve and distribute the documents to those who need access to the information.
Identify and analyses the risks and opportunities for business
Implement your system
Ensure procedures are being performed as they are described in your documentation.
Ensure employees are trained properly for the tasks they are performing.
Create effective reporting systems to cover inspection, testing, corrective actions, management review meetings, monitoring of objectives, statistical techniques and so on.
Monitor the effectiveness of your processes through the use of measurable data, where possible.
Review and take action to improve in the areas required.
Verify that your system is effective
Conduct the audit and review the processes and system for compliance and effectiveness.
Observe, interview people and look at sample records.
Identify and report strengths and weaknesses of the management system.
Take corrective or preventive action as required.
Register your system
Select the appropriate auditing body for external registration.
Submit your management system documentation for review to ensure it complies with the applicable standard.
Prepare for review by an external auditor to confirm that the system's requirements are being satisfied and that the management system is implemented effectively.
How to choose a certification body to carry out iso?
As in any other field of activity in ISO certification and consulting, there is a large number of companies trying to gain as much share on market by different methods.
It is important not only choosing a consulting firm in implementing ISO, but choosing a certification body ISO, being an essential part of the ISO certification process.
Top Consulting offers its clients assistance in selecting the certification body, taking care that it meets all legal requirements, international and customer needs (sales market, spoken language, qualification of auditors, etc.).
The final decision in choosing the certification company belongs to the client, therefore in addition to recommendations of consulting firm is well to consider the following advice in the choice of ISO certification body:
Firstly it should not be a conflict of interest, neither with your company, nor with the consulting company, nor with any other interested party
Secondly you need to know if the certification body is accredited by an association / organization competent to accreditation. If a not accredited company gives ISO certificate, it is not valid and therefore participation in auctions is not possible. Any certification body may issue an ISO Certificate, but only those issued by bodies accredited are recognized and are therefore valid. In selecting the certification body, it should be required the proof of its accreditation by a recognized accreditation body.
Thirdly chosen certification body must demonstrate that is accredited in the areas requested by the client in order to issue valid certificates. Accreditation means that a certification body was officially recognized as competent to perform the certification in certain fields of activity, by an accreditation body. Do not be misled by well-known names.
View our other Frequently Asked Questions