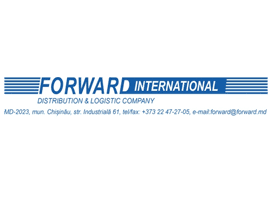 "
Am avut o plăcere să lucrăm împreuna, sunt multe lucruri care le-am învățat, ne sunt de folos, e clar că de bună funcționare depinde și de implicarea personalului nostru, directive în care noi lucrăm. Împreuna în proiectul pe care l-am avut, am implementat lucruri bune și utile companiei, legate de proceduri și buna functionare a proceselor, persoanele implicate și responsabile au înțeles mai bine ce este un process și cum ar trebui să funcționeze mai bine, cum ar trebui să analizeze un proces de lucru, au înțeles că la orice problema apărută trebuie de analizat întreg sistemul și după de luat decizii de îmbunătățire. Suntem multumiți de ceea ce am făcut , dar și de faptul că de fiecare data cînd am avut careva întrebări, situații nu ai ezitat să ne ajuți.
- Forward International
Director commercial "Forward International", dn Nicolae Surucianu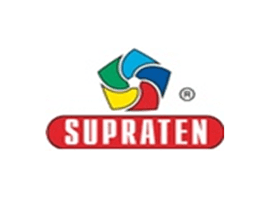 "
O etapă importantă în evoluția și maturizarea companiei noastre a constituit-o implimentarea în anul 2018 a unui sistem de management al calității ISO- 9001:2015.
Sistemul de management a fost implementat de către ,, Top Consulting,, SRL.
O echipă de profesioniști care ne-au ajutat să ne transformăm visul de a avea un sistem de management bune pus la punct, în realitate. Mulțumim Lilianei și Anei care au ,,rezistat,, cu noi de la începuturi. Suntem recunoscători, mândri de ele și de valorile pe care le-am creat împreună. Liliana ne-a încântat nu doar cu entuziasmul și sârguința dar și cu compasiunea pe care ne-o arăta în situații dificile.Succes și noi realizări!
- SUPRATEN
Director tehnic "SUPRATEN", dn Grigore Cojocari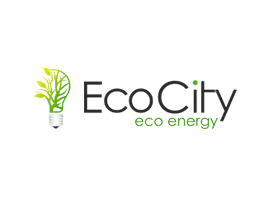 "
Хотелось бы отметить высокий профессионализм консультативной компании Top Consulting, а особенно в лице ее администратора/аудитора Лилианы Бузы. Наша компания за короткий срок получила высококачественный аудит с дальнейшей проработкой плана действий для лучшей и эффективной модернизации компании. Что в конечном результате дало нам возможность пройти сертификацию (ISO/OHSAS). Умение определять слабые и проблемные зоны в работе компании/ всех отделов, умение указать и подсказать на основополагающие моменты помогло нашим сотрудникам поставить правильные цели и достигнуть желаемых результатов. Были детально прописаны бизнес-процессы, внедрены стандарты и документы (был внедрен документооборот), которые оптимизировали работу всех отделов и повысили качество планирования, проработки, проверки и производства на всех этапах от разработки до реализации и постгарантийном обслуживании нашей продукции.
- ECOCITY SRL
Директор - Владимир Эфтоди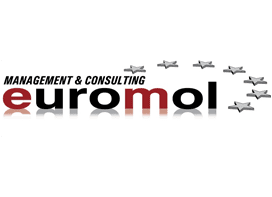 "
Ms. Buza Liliana was the expert consultant to our company for the implementation of the Quality Management System according to the ISO 9001: 2008 standard, from December 2009 to July 2010, with subsequent periodical collaboration.
Throughout this period her dedication and behavior to the company's objectives were outstanding, Ms. Liliana Buza being actively involved in meeting the deadlines and carrying out the professional tasks.
Ms. Liliana Buza has emerged as a consultant with a very high level of expertise not only in the field of Quality Management System, but also in the implementation of motivational techniques, increasing the level of productivity and profitability of the company. Within the projects, he has demonstrated good communication skills in the company's relations with a team spirit.
With a continued desire for learning and finding new challenges, he has brought the company a lot of value in everything he has done.
Based on the above, we would like to strongly recommend Ms. Liliana Buza and the Top Consulting team for any future professional approach.
- Euromol Management & Consulting SRL
Chief Executive Officer - Lilia Sinciuc-Engelen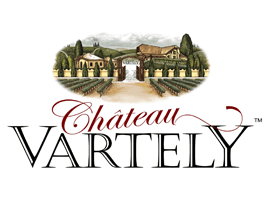 "
We would like to express our appreciation of our company's collaboration with Top Consulting, which has helped us to align our ISO 22000: 2005 certified enterprises.
Our collaboration has been a long-lasting one. In 2006, together with Ms. Buza Liliana we initiated the project implementation of the ISO 9001: 2000 standard and the HACCP requirements, which ended with obtaining the international accreditation certificate. In November 2009, with Top Consulting, we implemented the ISO 22000: 2005 standard, which is a reference that combines the requirements of ISO 9001 and HACCP. In this context, we benefited from professional technical assistance from Buza Liliana, who has guided us for 4 years to reach our proposed goals.
The collaboration decision with Mrs. Liliana Buza, administrator of Top Consulting, was based on her extensive experience in the field of Food Safety, as well as her deep knowledge of wine making. The ICS team "CHATEAU VARTELY" LLC appreciates the results achieved during the implementation, allowing us to successfully assert ourselves on the local market as well as on the foreign markets.
Periodically, our company benefits from internal audits, carried out with much rigor and quality by Ms. Buza Liliana. Following the audit, it formulates a set of methods and requirements for improving the implemented management system. As a result, our company is in a continuous process of improving the quality of our products and services.
In conclusion, we definitely recommend Top Consulting as a professional and trustworthy partner for any company you are related to. We greatly appreciate its quality services that are clearly superior to its competitors.
- Chateau Vartely SRL
CEO - Andrei Hangan