WHAT IS A FOOD SAFETY MANAGEMENT SYSTEM ISO 22000?
ISO 22000 "Food safety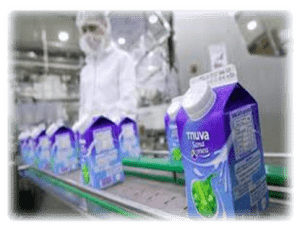 management systems – Requirements for Any Organization in the food chain" is the first international standard for food safety management system. Food safety is a concept that the food will not harm the consumer if it is prepared and / or eaten according to its intended use. ISO 22000 identifies, evaluates and controls all physical hazards, chemical or biological that are generated by materials, enclosures, environment, staff, equipment or production processes. Such a preventive measure is the HACCP system (hazard analysis and checking of critical control points).
HACCP principles
The following principles of the HACCP system developed by the Codex Alimentarius Commission are found in the requirements of ISO 22000:
Coordination of a risk analysis
Determination of Critical Control Points (CCP)
Setting the limit / critical limits
Setting a CCP monitoring system control
Establishment of corrective action to be performed when monitoring indicates that a particular CCP is not under control
Establishment of the verification procedures to confirm that the HACCP system is working effectively
Establishment of the documentation concerning all procedures and records appropriate to these principles and their application
Applying these principles lead to the identification, evaluation and control of all dangers (physical, chemical or biological) that may occur in food throughout the food chain.
Who is eligible to implement a food safety management system?
All requirements of ISO 22000 standard are general and are intended to be applied by all organizations from the food chain, regardless of size and complexity.
Applying a food safety system in an organization can be done only in companies that:
work in technical and technological conditions that comply the best processing practice (GMP) and the legal provisions on hygienic food production;
have an appropriate degree of implementation of these provisions;
is ensured the agreement and direct involvement of the organization's management and operational staff in these processes;
have a multidisciplinary approach to business processes, which include proper knowledge of: agronomy, veterinary medicine, microbiology, public health, food technology, environmental health, chemistry etc.
This standard enables all types of businesses in the food supply chain to collaborate better among themselves in the interest of consumer.
The advantages of implementation HACCP/ ISO 22000:2018
The integration of modern procedures of risk analysis and risk prevention concept in terms of consumer health protection in the existing management system;
Safety of product and lower risks to product realization;
Significantly improve of communication and increase of trust between customers, suppliers and supervisors;
Systematic analysis, development of safe and effective processes in terms of food safety and targeting processes to identify potential risks regarding hygiene that may jeopardize consumer health;
Preventing problems that may arise relating to product safety;
Help businesses in the food industry to become competitive on international market;
Avoid situations where unsafe food reaching the consumer and establish clear and rapid method of withdrawal from the market.
What is certification ISO 22000:2018?
In the strict sense of the term, certification is the recognition of a third party that the organization applies a Food Safety Management System in accordance with requirements ISO 22000:2018.
The advantages of quality management system certification
Through the ISO 22000:2018 certification the organization inform all the interested parties that: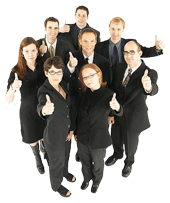 the organization's main objective is food safety and compliance with legal requirements concerning food safety,
all aspects of the organization (performance processes, competence of staff, products, services) are improving continuously.
demonstrate the ability to control food safety dangers in order to provide safe finished products that meet food safety requirements approved by the customers / consumers and the regulatory authority,
is highly interested in making an attempt to improve customer satisfaction through the effective control of food safety dangers,
Myths about ISO 22000
Spoiled food can be easily detected as it begins to smell and look bad;
You're safe if the animals of household are healthy;
All products that are sold in public catering places are safe;
All products that are sold in stores contain GMOs (genetically modified organisms);
If you are certified according to ISO 22000 you are exempted from the indication on the package of additives and ingredients used in manufacturing process;
If the company is certified according to ISO 22000 it does not use additives.
For more information, please fill out the form below