What is an environmental management system?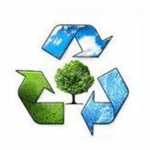 ISO 14001 is a standard that provides requirements for the design, implementation and certification of an environmental management system that helps the organization to set and achieve an environmental policy and environmental objectives in accordance with legal requirements applicable to work performed by your company.
Who is eligible to implement a system of environmental management?
ISO 14001 provides a universal method, applicable to any field of activity and any organization (production, services, local government, construction, etc..).
Adopting an environmental management system requires the management of enterprises to strategically rethink of all sectors of business that have an impact on the environment, offering the following advantages:
ensuring reduced costs for waste management;
making savings in energy consumption, water, raw materials;
ensuring a positive image of the company to the authorities, customers and public;
providing a framework for continuous improvement of performance on environmental protection.
WHAT IS ISO 14001:2015?
The ISO 14001:2015 standard is the reference standard from the series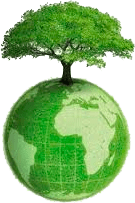 ISO 14000. It describes the main requirements that a company must comply with, in terms of environmental management system.
ISO 14001:2015 requires to the environmental management system to reflect the nature of the company, its activity and specific environmental issues. An environmental management system according to ISO 14001:2015 provides a systematic and coherent framework for improving environmental performance, to achieve compliance with environmental legislation and prevention of non-compliance.
The benefits of implementing the system ISO 14001:2015 are:
effective use resources (raw materials, energy)
improving waste management and reducing costs of any environmental incidents.
limitation of incidents involving the company's legal responsibility;
simplifying the approaches of obtaining environmental approvals and authorizations;
Improvement of public relations;
Obtaining clear and immediate benefits such as better compliance with environmental legislation, better use of raw materials and energy, decreased water consumption, etc.;
Improvement of the image and increase market presence, especially on the international market;
Conditions for granting loans and insurance may become more advantageous;
Earning the trust of interested parties;
Improvement working conditions of employees;
Meeting the current market requirements on the production of organic goods.
Myths about ISO 14001:
Sustainable development – is too expensive to be taken into account and can reduce our living standards;
The government must support sustainable development. Consumers' choices and individual activism do not affect this process;
Only new technologies are the answer for sustainable development;
Sustainable development is lastly a problem related to world population;
Once you understand the concept of sustainable development – it means that you act sustainably;
Sustainability refers exclusively to environmental issues and ecology!
For more information, please fill out the form below