Collective and individual training of staff in International Management System
TOP Consulting provides training services for introduction to the international standards field, such as:
ISO  9001: 2008 Quality Management System;
ISO/HACCP 22000: 2005 Food Safety Management System;
ISO 14001: 2004 Environmental Management System;
ISO/OHSAS 18001: 2007 Occupational Safety Management System;
ISO/IEC 27001: 2005 Information Security Management System;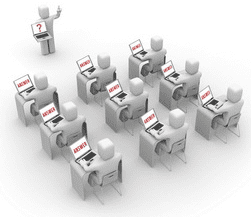 All training is organized both to customer order – only beneficiary company personnel (closed training) as well as with representatives of various companies (open training).
Courses and seminars organized by TOP CONSULTING have a content in which the emphasis is on practical applications aimed at acquiring knowledge for understanding the management requirements of international standards, to implement them later. In the training programs, our experts provide an open discussion on the questions of participants.
TOP Consulting also organizes managerial training, which also can be arranged privately or collectively, they are:
Project Management;
Leadership and teamwork;
Communication and settlement of conflicts;
Time management;
Stress management.
Also, TOP Consulting organizes trainings in different spheres of interest of the beneficiary company, the involvement of external experts, selected according to predetermined customer requirements.
Trainings organized by TOP CONSULTING adds value to the beneficiary company  for several reasons, of which are:
Investing in staff development is equivalent to investment in developing business;
"Repetitia est mater studiorum" – Only through repetition you can learn and realize what you could not so far;
"Money does not create ideas. Ideas create money." – the ideas are stimulated to appear when you can express them;
"Great people make you feel that you can become great, too" – learn from others and you will become better than they are.
The benefits of trainings organized by TOP CONSULTING: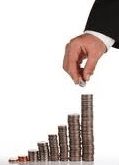 You will learn to think globally;
You will improve your management skills;
You will be able to see your organization as a whole mechanism of correlated processes and functions;
You will improve your knowledge in the field of management systems;
You will be prepared for external audits of certification and surveillance;
At the end of course you will gain knowledge for implementation, maintenance and improvement of Management Systems International, and for implementation and structuring of related documentation.
For more information, please fill out the form below