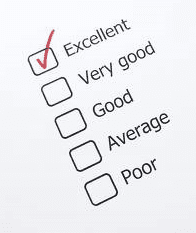 A fair and vigilant leader is the first person interested in determining the weaknesses in the company he leads, therefore TOP CONSULTING proposes Internal audit as one of the most effective methods, applicable to check the current situation in relation to predetermined requirements. A management tool such as internal audit, performed by a qualified team, enables not only the verification, but also objective analysis of all areas and processes of the company.
TOP CONSULTING, as an outside consultant can check, unbiased, both the production and management activities involving leadership at the highest level of the company, with maximum efficiency, ensuring compliance with all audit principles:
Ethical behavior – the basis of professionalism
Accurate reviews – the obligation to report the truth objectively
Professional responsibility – applying the perseverance and judgment in auditing
Independence – the basis for the impartiality and objectivity of audit findings
Use proofs – confirmation by records.
TOP CONSULTING auditors are independent of the audit activity and are free from any influences and conflicts of interest. We maintain an objective thinking throughout the audit process to ensure that we rely only on clear evidence in establishing the audit findings and conclusions.
Due to the vast experience gained during 5 years of activity on the management consulting services market, you may benefit from the internal audit of the following management systems:
ISO 9001 :2015 according to ISO 19011 :2011;
ISO 22000 :2018 according to ISO 22003:2013;
ISO 14001 :2015 according to ISO 19011:2011;
ISO 45001:2018 according to ISO 19011:2011;
ISO 27001:2013 according to ISO 15408:2009.
TOP CONSULTING Company offers the following types of audit:
Operational audit
System audit (initial, precertification, maintenance)
Type audit
Activity
Results
Operational audit
is an examination of how an organization operates, with the objective of reporting improvements that will increase its efficiency and effectiveness
Audit report indicating recommendations required to follow.
Initial audit
is conducted in order to determine the level of compliance and documentation of the company' activities in accordance with the reference standard, and is used as a tool to appreciate the amount of work necessary for the implementation of International Management System chosen.
Initial audit report indicating the percentage level of compliance with the requirements of referential that will allow us to calculate the effort of man / days required for implementation.
Audit of precertification
is an audit conducted by a third party to determine the level of implementation of existing international management system in the beneficiary organization, simulated as a rehearsal certification audit to be conducted by a certification body
Audit report indicating the identified nonconformities or the recommendations required to follow.

 

Maintenance Audit
is the tool which will help the beneficiary company in determining strengths and weaknesses of international management system implemented
Audit report and corrections, necessary corrective and preventive actions undertaken to eliminate and prevent occurrence of nonconformities.
For more information, please fill out the form below