What is ISO 45001?
ISO 45001 Occupational Health and Safety Assessment presents the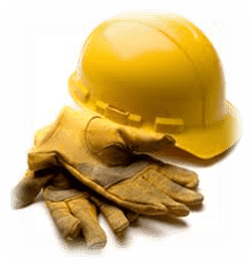 requirements of a management system that allows an organization to control risks related to health and safety and to improve management performance. Standard provides assistance for a variety of issues: minimizing risk to employees and other persons; improvement of management system, demonstrating concern or increased safety.    
Who is eligible to implement a system of management of occupational health and safety?
ISO 45001:2018 is applicable to all organizations, regardless of size, industry or nature of business.
ISO 45001:2018 enables organizations to put in place an occupational health and safety (OH&S) management system. This will help them manage their OH&S risks and improve their OH&S performance by developing and implementing effective policies and objectives.
The advantages of implementation  ISO 45001:2018
Creating a single and coherent framework for eliminating hazards and risks related to work.
Identifying hazards and assessing occupational risk.
Effective control of risk factors for injury and / or occupational illness.
Improvement of working conditions for employees.
The implementation of measures to ensure the continuous improvement of the system.
Creating a working system with lower risks of injury and / or occupational illness.
Obtaining better performance from employees.
Improving communication with and between the employees.
Improving the working environment and human relations at work.
Staff awareness about the value paid by the organization its human capital.
Staff loyalty by increasing confidence granted.
Myths about ISO 45001
The only source of employee motivation is salary;
Noneconomic motivation is inefficient;
It is too late to change something in your career;
Without careful supervision, most employees will try to escape with as little work;
Make multiple tasks simultaneously is the most effective work;
Fear is an excellent motivator;
Increased job satisfaction means increased performance;
The salary must be based on seniority;
Employer knows from the beginning all the risks in the workplace.
For more information, please fill out the form below